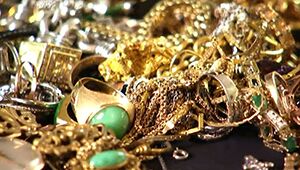 What We Buy in Silver and Gold Jewelry
At our trusted jewelry store, David Ellis Cherry Creek in Denver, CO, we buy a wide variety of jewelry items including diamonds, platinum jewelry, modern jewelry and gold jewelry. We are industry-leaders with several generations of experience in the jewelry industry.
Personalized Jewelry Buying & Selling Services
The big industry chains simply cannot match our level of customer service and personalized attention. Add to that a state-of-the-art custom jewelry maker and very competitive prices for buying and selling gold, silver, diamonds, platinum and more, and you have the best jeweler in the Denver Metro area.
We Buy the Following:
Gold

10k – 14k
18k – 21k
22k – 24k
Broken Chains
Bullion
Chains
Charm Bracelets
Dental Work
Earrings
Lockets
Necklaces
Pendants
Placer Gold
Rings
School Rings
Scrap Gold
Wedding Bands
Platinum

All Modern Jewelry
Antique Pieces
Bracelets
Broaches
Pendants
Rings
Sterling Sliver

.999 Silver Bars and Coins
Bullion
Coins
Flatware
Franklin Mint Items
Holloware
Indian Jewelry
Jewelry
Diamonds

All Sizes Wanted
Bracelets
Earrings
GIA-EGL Certificates
Necklaces
Rings
Solitaires
Jewelry

Bracelets
Brooches and Pins
Costume Jewelry
Cuff Links
Deco Jewelry
Earrings
Gold Jewelry
Necklaces
Old Jewelry
Pendants
Rings
Silver Jewelry
Stop by Today
As a member of the Industry Society of Appraisers, we always appraise precious items at current industry rates and provide you the best service and prices in town. Stop by David Ellis Cherry Creek today for all your jewelry selling and buying needs!