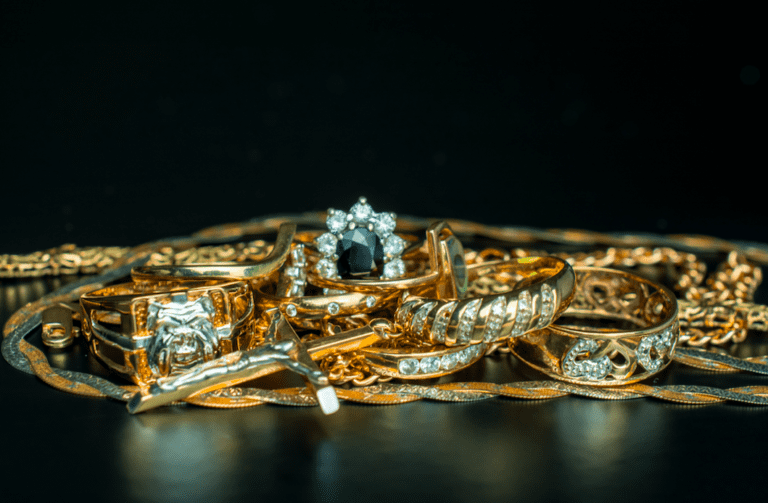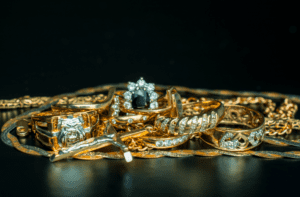 Jewelry holds significant value for cultures around the world. Jewelry is worn as religious or ethnic decoration, as a memento, for symbolic reasons, and simply because it is beautiful. For centuries, since before history was recorded, people have been adorning themselves with precious metals and gems, a tradition that holds strong in our culture today. As such, jewelry is always in demand, with some pieces holding more monetary value than some homes, pieces of art, and precious antiques.
At David Ellis, we have been buying and selling vintage, antique, and designer jewelry for decades, making us one of the foremost authorities in the region. Our customers trust our eye, taste, and knowledge, and have seen our skills in action as we appraise pieces from around the world and throughout history. With our knowledge, we help our customers to get the best prices for their old jewelry collections, then find the right buyers for your valuable jewelry, watches, and accessories.
Reasons to Sell
Many people have piles of old jewelry laying around their home, usually stuffed into an old junk drawer or hidden away in boxes where the pieces never see the light of day. While these collections may be a valuable investment, in theory, most antique and vintage jewelry won't increase in value over time. Letting jewelry like this sit won't help you to increase your investment, which is why it is worth it to sell as soon as possible to the highest bidder.
Other people choose to sell their vintage jewelry collections because they want to see their old pieces have a new life. Particularly valuable, historically significant, and beautifully made items can be resold and worn again, allowing another jewelry lover to appreciate items that otherwise would be collecting dust.
No matter why you choose to sell, you deserve to get the best price for your collection. You know the value of what you have, and the buyer should too. At David Ellis, we are jewelry lovers through and through and get excited each time a new collection walks through our doors.
Types of Jewelry We Buy
For our customers looking to sell their antique, vintage, and designer jewelry collections, David Ellis is the place to visit. We buy almost everything including rare pieces that other buyers might not recognize or know the value of. Some of the types of jewelry we buy include:
Antiques

Bracelets

Brooches and pins

Charms

Cufflinks

Diamonds (loose or set)

Earrings

Engagement rings

Gemstones (loose or set)

Necklaces

Pendants

Wedding rings
Getting the Best Price
Getting the best price for your jewelry means knowing what you have, but if you aren't certain of the worth of your collection, trust David Ellis to give you an accurate estimate. Our team of experts has appraised and priced countless pieces of fine and vintage jewelry and can offer some of the best and highest prices based on current market values. When you bring your old jewelry collection to David Ellis, we take the time to go over every piece individually, carefully assessing everything for quality, materials, history, and overall value.
If you decide to sell your old jewelry, David Ellis will offer the best prices to take your collection off your hands. When you sell to us, you can rest assured that your vintage and antique pieces will be in good hands and that we'll ensure they go to good buyers that understand the value of each piece.